Decom Info Page
USS GUAM
Commanding Officer
Executive Officer
Command Master Chief
Links
USS GUAM PW 3
USS GUAM CB 2
USS GUAM LPH 9
Commanding Officer's
Mission
Bell History
Battle of Guam
Decom Info Page
Plank Owners
Decom Crew
Reserved
Reserved
Reserved
Reserved

The Guam legacy began in 1928 when a U.S. warship was assigned to protect American interests in China prior to World War II. The river gunboat was 159 feet long and carried four officers and 44 crewmen. Reborn in 1944, the battlecruiser Guam (CB 2) entered WW II in January and served in the South Pacific. The ship was christened by Mrs. G.J. McMillan whose husband, Captain George McMillan, was being held captive by Japanese forces on the island of Formosa.
The current Guam, an amphibious assault ship (LPH 9), was launched in 1964 and christened to commemorate the battle and U.S. capture of the island of Guam in WWII. Control of Guam and neighboring islands provided bases from which B-29 raids were launched including the decisive strikes against Hiroshima and Nagasaki. Guam was designed to transport 2,000 fully equipped Marine assault troops into combat areas and land them by helicopter at designated inland points. This modern amphibious technique of vertical envelopment, pioneered by the Navy and Marine Corps team, exploits flexibility and surprise. Mighty 9's first commanding officer was Captain Norman E. Thurman of Warrensburg, Missouri. Thurman served as a dive bomber pilot in the battle for which the ship was named.
Guam's first major deployment following commissioning on January 16, 1965, was to the Caribbean, where she participated in the full scale amphibious exercise PHIBASWEX/MEBLEX, along with 50 other ships. Following the exercise, Guam and three other ships remained in the Caribbean as the Ready Amphibious Squadron under COMPHIBRON TWELVE. Guam departed Norfolk, on September 6, 1966, for duty as the prime recovery ship for Gemini XI. Astronauts Pete Conrad and Dick Gordan were recovered 710 miles east of Florida on September 15.
In May of 1970, Guam departed Norfolk to participate in exercise EXOTIC DANCER THREE, off the coast of North Carolina. She then headed for San Juan, Puerto Rico, as part of the Caribbean Ready Group. In June, while enroute to Cristobal, Panama Canal Zone, Guam ordered to Peru, where a disasterous earthquake had occurred. Guam has extensive medical facilities and was designed with a secondary role as prime recover ship for the evacuation of casualties. After transiting the Panama Canal, and loading relief supplies and medical teams in Balboa, California, she proceeded to Peru.
From June 12-21, while anchored off Peru, the embarked squadron flew hundreds of mercy missions; delivering food, tents, blankets and medical supplies ashore, and returning the most seriously injured to Guam for medical treatment. Guam later made a port call at Lima, where over 5,000 Peruvians visited the ship during her two-day stay.
Because of Guam's similarity to the proposed Sea Control Ship, she was selected for test and evaluation of the Navy's Interim Sea Control Ship (ISCS) project from January 1972 through June 1974. After an extensive re-fit in Portsmouth Naval Shipyard, Guam was outfitted for the ISCS program. Guam participated in may evaluations and tests throughout the next few years and on July 1, 1974, Guam completed the ISCS evaluation and was redesignated Amphibious Assault Ship.
In November 1976, Guam departed Norfolk for Kenya, via the Mediterranean. After transitting the Suez Canal on December 12, Guam launched 13 AV-8 "Harriers" to Nairobi, Kenya, for a fly-by celebration of Kenya's 13th year of independence.
After returning to the Mediterranean, Guam participated in exercise PHIBLEX 1-77, and then made a port visit to Barcelona, Spain. During this visit catastrophe befell the crew of the Mighty Nine. A liberty launch was struck the Spanish Freighter Urlea. Forty-nine crewman from Guam and USS Trenton were lost in this tragic accident. Later, in May of 1977, while beginning her transit back home to Norfolk, Guam participated in joint oceanographic studies with the Soviet Union.
While deployed to the Mediterranean in May, 1982, Guam was sent to the coast of Lebanon to prepare for possible evacuation operationsor intervention in the war raging between the Israelies and opposing Palestinian and Syrian forces. Guam participated in the evacuation of of over 600 Lebanese , Americans and third country nationals from Juniyah, Lebanon, a city north of Beirut. Guam received the Navy Unit Commendation and the Humanitarian Service Medal for her efforts. In Augus, Guam landed Marines in Berut as part of a multi-national peace keeping force which included the French and Italians. Guam then participated in the evacuation of Palestine Liberation Organization guerrillas from Beirut. Guam departed Lebanon after order seemed restored only to return in September, 1982, to re-deploy Marines. Guam later departed the Mediterranean and arrived home in Norfolk on Thanksgiving Day.
During January, February and March 1983, Guam participated in COLD WINTER 83 in which British and Norwegian forces joined in war games with the United States in northern Norway. Guam then returned to Norfolk in April for and extensive upkeep period.
Following a summer devoted to Board of Inspection and Survey Trials and an intensive maintenace effort, Guam deployed in October 1983 as a unit of MARG 1-84. While enrout to the Mediterranean the task force was diverted to the islan nation of Grenada where Guam was a key particpant in the rescue of approximatel 200 American citizens in Operation Urgent Fury. During her ten days on station off Grenada, four airborne assaults were launched, two of which took place at night. During this action Guam served as the flagship for the operational commander, CTJF 120, provided logistic support for Navy, Marine, Army and Air Force units involved in the operation, and served as the pricipal casualty receiving ship treating 76 wounded U.S. military personnel, civilian and prisoners of war without loss of life. Guam also served as a temporary detention facility for the captured leaders of the Marxist Grenadian Junta. The Mighty Nine was awarded the Armed Forces Expeditionary Medal for her act ions. After the island was secured, Guam turned east, returning to the coast of Beirut, Lebanan, in early November to assume duties in support of the peace keeping effort.
In January and February 1986, Guam was dispatched to help in recovery operations following the space shuttle Challenger disaster. Guam was instrumental in the recovery of one of the rocket booster nose cones which was able to be loaded on to the flight deck and returned for inspection.
Guam deployed in August 1990 to support Operations Desert Shield and Desert Storm. During this eight-month deployment, Guam was part of the amphibious force which conducted an historical feint operation, effectively neutralizing thousands of Iraqi forces along the Kuwaiti coast waiting to defend against a possible amphibious attack.
In January 1991, Guam departed the Persian Gulf region and evacuated American and other embassy personnel from Mogadishu, Somalia as part of Operation Eastern Exit, rescuing 282 people. Following the evacuation, Guam returned to the Persian Gulf and resumed its role in Operation Desert Storm.
In June 1994, Guam had the honor of representing the U.S. Navy in ceremonies commemorating the 50th anniversary of D-Day in Southampton, England and Cherbourg, France.
In the spring and early summer of 1996, the Mighty 9 steamed off the coast of Monrovia, Liberia as flagship of Operation Assured Response while embarked Marines guarded the embassy compound. Guam's presence provided assurance to U.S. embassy personnel working in a country ravaged by civil war.
During the ship's final deployment from Oct. 1997 to Apr. 1998, Guam deployed to the Arabian Gulf to support U.S. military assets already present in the area, in response to Iraqi refusal to comply with United Nations weapons inspections. Shortly after the amphibious assault ship's arrival, Iraq agreed to comply, allowing for full and unfettered acces to all suspected weapons sites.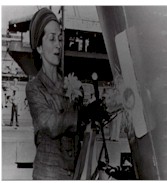 Mrs. Greene Christening Guam
USS GUAM (LPH-9)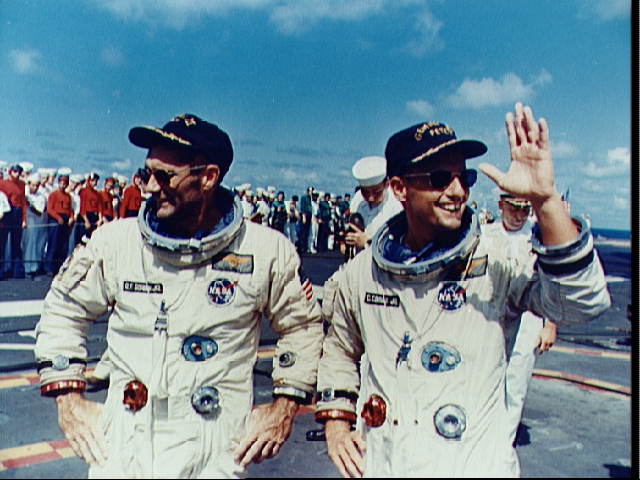 Gemini XI Astronauts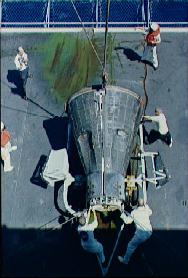 Gemini XI
Operation Urgent Fury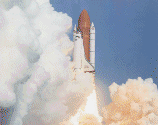 Shuttle Challenger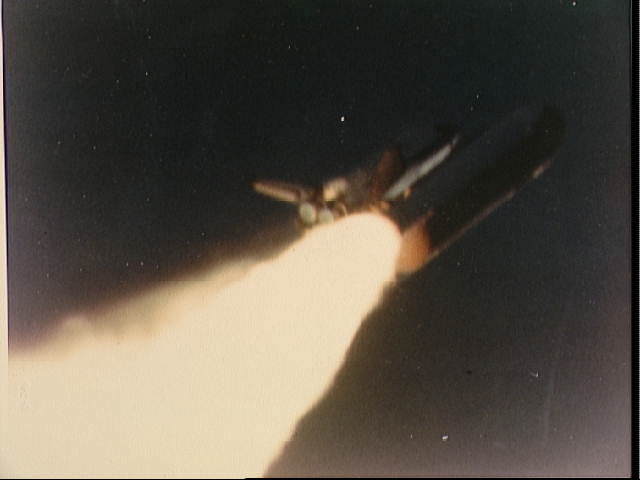 Shuttle Challenger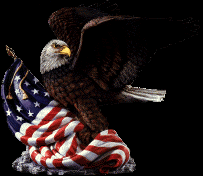 Operation Desert Shield/Storm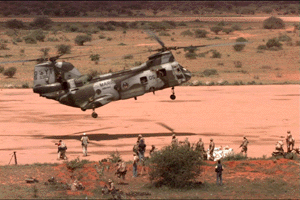 Operation Eastern Exit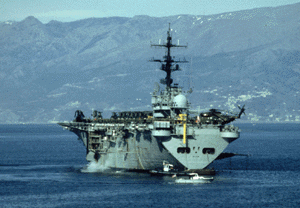 Operation Assured Response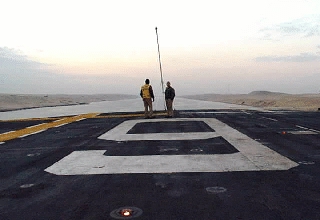 '98 Persian Gulf Iraq Response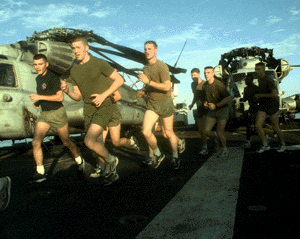 '98 Persian Gulf Iraq Response