USS GUAM / USS WAKE (PG-43/PW3)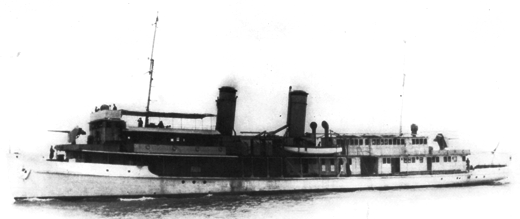 ---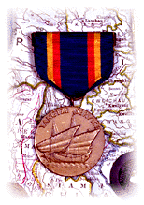 USS Guam (PW-3) (renamed USS Wake April 5, 1941) - River gunboat, first of the new six built on similar plans in three sizes from material sent from the United States and assembled by Kiangnan Dock & Engineering Works, Shanghai, China in 1927.
Displacement: 370 tons. Speed 14.5 knots. Dimensions: 159.5' x 27' x 6'. Crew: 60. Armament: Two 3"/23 AA behind shields, eight .30 cal machine guns. Power Plant: Two triple expansion engines, total 1,900 HP, twin shafts in tunnels, triple rudders.
Assigned to the Yangtze Patrol (YangPat) and redesignated a river gunboat (PW3). Convoying river steamers through the upper reaches of the Yangtze. USS Guam's shallow draft enabled her to traverse the treacherous rapids of the gorges of the Yangtze River with ease, so that the fluctuating water levels did not hinder her year-round access to the upper stretch of the Yangtze. Her duty with YangPat offered excitement and variety: conducting roving armed patrols; convoying merchantmen ; providing armed guards for American flag steamers; and "showing the flag" to protect American lives and property in a land where civil strife and warfare had been a way of life for centuries.
In the early 1930s severe floods along the entire river valley brought the gunboats and additional ships of the Asiatic Fleet into action again, this time in the humanitarian cause of aiding the millions of Chinese left homeless by the catastrophe. In 1937, the complexion of life for the Yangtze gunboats changed. The undeclared Sino-Japanese War began in July and spread to the Yangtze valley in August and September. Japanese river operations effectively bottled up the river for neutral gunboats, and their proximity to war zones produced incidents such as the sinking of the Panay (PR-6) by Japanese aircraft on 12 December 1937.
After the fall of Hankow, the Chinese moved their capital up river to Chungking. Japanese forces thus stepped up the intensity of their attacks on that city, and air raids were common occurrences during the spring, summer, and fall. Only winter bad weather prevented the Japanese from year-round heavy raids.
By late 1941, as the situation in the Far East worsened, four gunboats remained with YangPat. Admiral Hart's reduction of naval forces in Chinese waters cut this number to two. Luzon (with Rear Admiral William A. Glassford, ComYangPat, embarked) departed from Shaighai for Manila on 28 November 1941 in company with Oahu (PR-6). Tutuila (PW-4) remained at Chungking and Guam renamed Wake (PW-3) remained at Shanghai as station ship.
Shortly after his arrival in Manila, Rear Admiral Glassford deactivated the Yangtze Patrol on 6 December 1941. Within a few days, Japanese air attacks had devastated Pearl Harbor; and hostilities were underway with a rapidity which caught USS Guam/Wake unawares, she was captured at Shanghai, December 8, 1941, and renamed HIJMS Tatara. Returned to U.S. control , August 1945 and turned over to Nationalist Chinese Navy post-war and renamed RCS Tai Yuan. RCS Tai Yuan was captured by The People's Liberation Army in 1949 on collapse of Nationalist forces on mainland China.


---